The toolkit offers learning opportunities for professionals in a variety of formats to aid you in seeking, writing, and managing grants. Register for an upcoming webinar, peruse the list of recordings of past webinars and listen to our podcast series.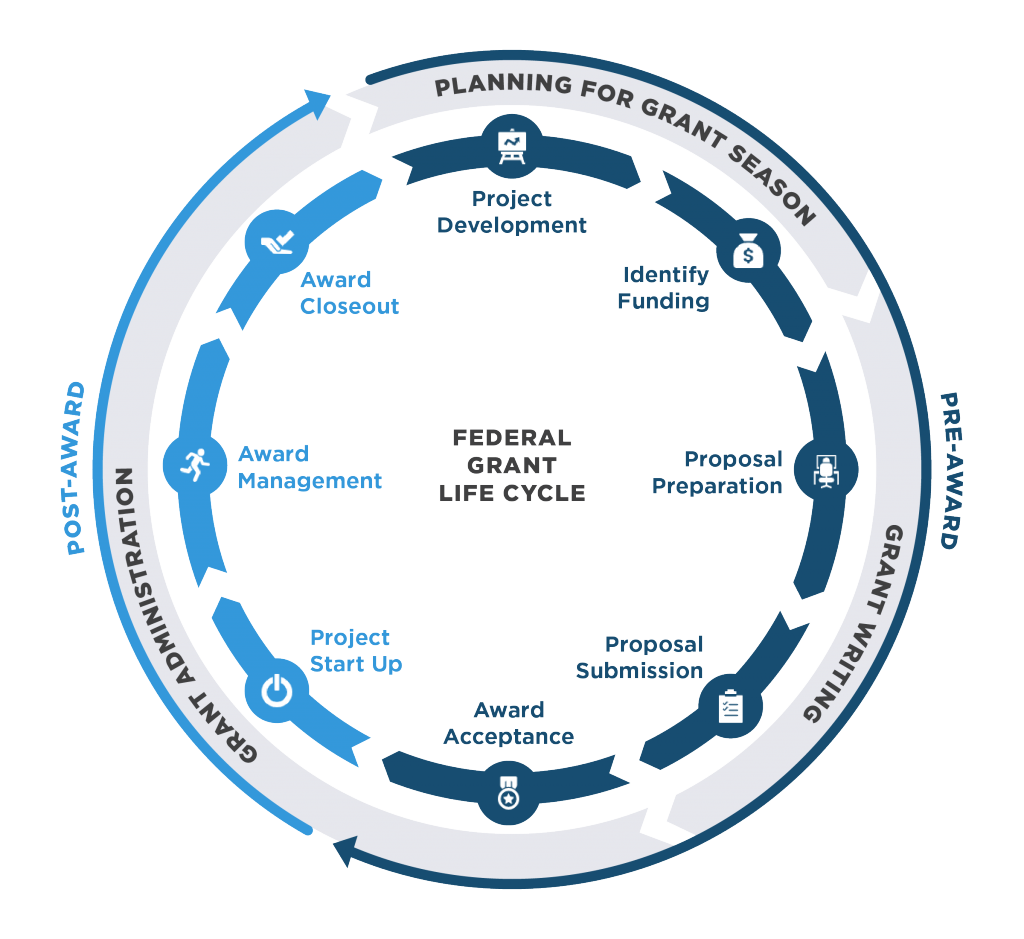 This class is offered as part of the State Justice Institute's (SJI's) ongoing commitment to support court access to federal grant funds. This virtual training series integrates traditional grant training and technical assistance (TTA) with intensive one-on-one support to assist selected sites in the development of a federal application to be submitted during the FY 2021 grant season. 
On February 28, 2022, SJI hosted a webinar on Federal Grant Management.  The webinar provided an overview of the federal grant system, focusing on key grant management requirements set forth in the Uniform Administrative Requirements, Cost Principles, and Audit Requirements for Federal Awards (the "Uniform Guidance") codified at 2 C.F.R. Part 200 (and at 45 C.F.R. Part 75 for Department of Health and Human Services ("HHS") awards).  Register for access to the webinar recording here.
FY2020 Funding for State Courts and Justice System Partners
This webinar provides an overview of the Funding Toolkit for State Courts and Justice System Partners, as well as details about:
Current funding opportunities for courts
Current funding opportunities for court partners
Grant writing overview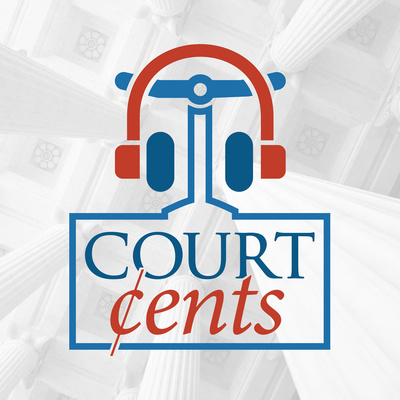 Podcast by State Justice Institute
Court ¢ents, part of the State Justice Institute's "Funding Toolkit for Courts and Justice System Partners," delivers information and resources to support local courts, state courts, and their justice system partners in identifying and applying for federal grants.
FY 2022 State Justice Institute Updates
Jonathan Mattiello, Executive Director of the State Justice Institute, shares changes to SJI's Priority Investment Areas as well as SJI Grant Opportunities.
Formula (Block) Grant Opportunities for Courts
Karen Lash, Director of the Justice in Government Project at American University, discusses how court systems can apply for federal block/formula/open-end reimbursement funds, otherwise known as pass-through funds. She recommends accessing the Grants Matrix for detailed examples of potential funding opportunities.
Learning Series: Exploring Different Grant Opportunities
In Part 1 of this two part series we interview Debra McLaughlin, the Franklin County (Massachusetts) Opioid Coordinator, who shares her experience as a grant writer in a rural community, including how she successfully blends together different grant opportunities to address the needs of her locality and region.
Learning Series: Tips from a Successful Grant Manager
In Part 2 of this two part series, Debra McLaughlin discusses her experiences as a grant manager and offers advice to first time grant writers.
SJI grantees Danielle Malangone (Center for Court Innovation), Jeff Rinard (Texas Office of Court Administration), and Courtney Porter, PhD (Fairfax County, Virginia Juvenile & Domestic Relations Court) discuss SJI funded projects and share experiences with the SJI grantmaking process.
Court Pandemic Response and Recovery Funding Opportunity
Michelle White, Senior Program Advisor at the State Justice Institute, discusses SJI's recently released Request for Applications for Court Pandemic Response and Recovery.  Access the RFA for additional information. 
Funding from the State Justice Institute
The inaugural episode of Court ¢ents features a conversation with Jonathan Mattiello, Executive Director of the State Justice Institute, about the SJI grant making process.
Request assistance from a grant expert or ask us a question about the toolkit.
Virtual technical assistance (TA) is available for state and local courts. TA may include coaching calls, document reviews and answering targeted questions related to a grant opportunity, as well as other types of support.